Whilst you've likely heard of the phrase home automation or smart home before now, with more people looking to update their home or to accommodate remote working, here is an overview of what home automation is, the benefits and some of the solutions available today that can make a smart home.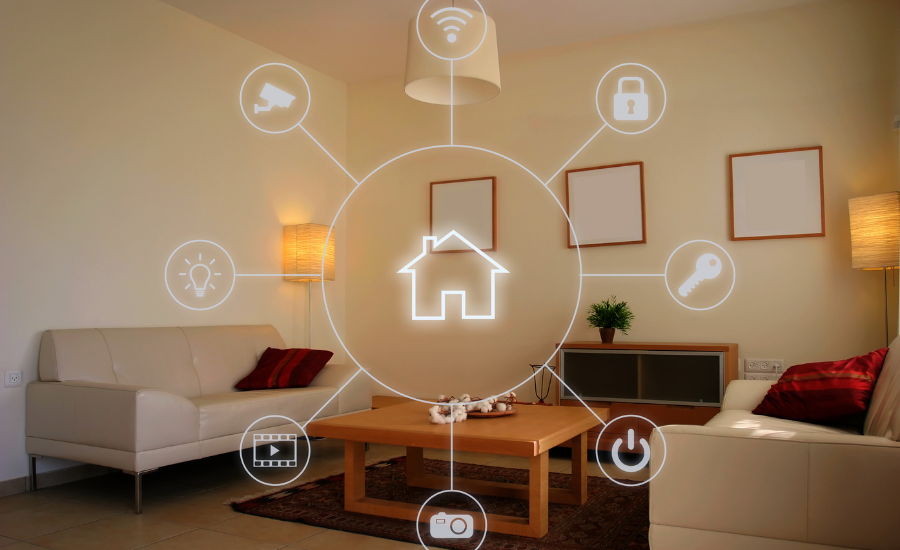 Home automation
Home automation is about controlling key functions and appliances in the home, usually from a central wireless hub or app. This gives the user the ability to control lighting, heating and entertainment systems right through to individual appliances such as washing machines.
There's also the ability to incorporate security solutions including access to a home.
With the prevalence of smartphones and wireless technology, there's a vast selection of home automation systems that will enable you to create your smart home.
Wireless smart home technology
We are an approved GIRA installer. Its range of smart home solutions offer a flexible modular system meaning it can be tailored to your needs.
It's a sophisticated solution that enables control in a range of ways to suit you whether through a switch, use of the app or even voice control. This makes it suitable for all homes as you can tailor the solution to the requirements of a homeowner.
Just a few of the options you can look to incorporate into your smart home automation solution through GIRA include control of lighting; blinds and temperature; heating and security.
The benefits of home automation
Technology offers a way to make our lives easier. At home this helps us be less cluttered and more efficient. It also offers a great deal of convenience.
At a basic level, home automation allows you to schedule when technology in your home is used. Being able to set timers to switch on appliances helps free up time.
The ability to control thermostats helps to keep energy usage down when heat is not needed, or switch lights on and off remotely helping a home be more energy efficient which in turn can provide cost savings.
You can also secure your home with automated door locks, security cameras, alarm systems through to smoke detectors.
NICEIC approved electrical contractors
Because the technology is unique to each design, working closely with an electrical contractor at early stages will ensure that you there is a full understanding of what is required, what the capabilities are and what a client expects.
An electrician can help design the wireless infrastructure including any degree of wiring, including data cabling installation, required to enable smart home communications and power. This will help future proof your home.
If you're a builder, property developer or architect embarking on a new build or refurbishment project then you can benefit from our electrical expertise as we can advise on the best design of electrical systems and placement for electrical installation.
We also offer homeowners a range of electrical services whether house electrical wiring, home automation installation, smart home automation lighting control, Electric car charger installation.