In the 2021 UK Budget, announced by Rishi Sunak, the government made two significant announcements.
STAMP DUTY HOLIDAY EXTENSION
The first was an extension of the Stamp Duty Land Tax Holiday in England until 30 June 2021 and then tapered to the end of September.
This applies to people buying their main home, so it is good news for first-time buyers.
Until 30 June, buyers will pay zero Stamp Duty on residential properties of a value up to £500,000. This is slightly below the average price of a property in London (£514,000, Office of National Statistics Jan 2021) but it covers the average price paid by first-time buyers in the capital of £489,098, according to ThisIsMoney.co.uk, Jan 25, 2021.
From 1 July until the end of September, zero Stamp Duty will apply only to properties priced up to £250,000.
From the 1st October 2021 standard rules will return, meaning zero Stamp Duty only on purchases up to £125,000.
The tables below show the rates payable in each date range
Stamp Duty payable until 30 June 2021
Stamp Duty payable from 1 July to 30 September 2021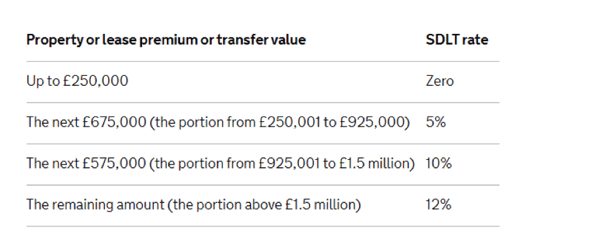 Stamp Duty payable from October 1, 2021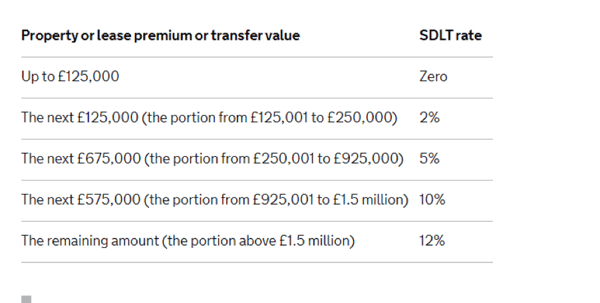 95% MORTGAGE GUARANTEE SCHEME
The other good news in the budget for people buying property was the introduction of a 95% mortgage guarantee scheme.
From April 2021, the government will underwrite mortgages for properties worth up to £600,000 for 95% of the value. This is to enable more people to break out of renting and to buy a property, while removing the risk from lenders. Previously, 95% mortgages were very rare and offered much higher interest rates.
Download the full Guide: