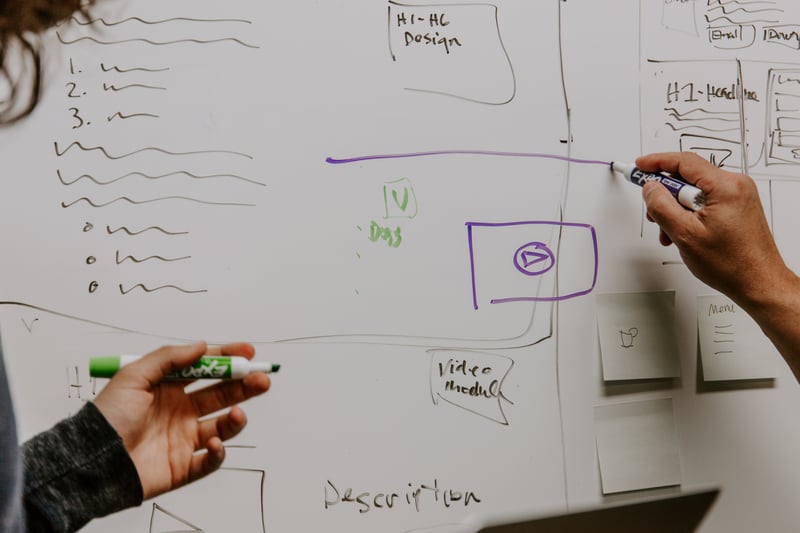 Image Source: https://unsplash.com/photos/26MJGnCM0Wc, Image by Kaleidico on Unsplash
Online gambling is a rapidly growing industry with great potential for businesses. It can be a challenging environment, though, since competition is fierce. Competing in this industry requires an effective strategy to attract and retain customers. Read on to discover our survival strategy tips for your online gambling business.
Offer enticing promotions
One sure way to attract new customers to your site is by offering enticing promotions. To compete in this industry, you need to build loyalty amongst your customers. An ongoing loyalty scheme will encourage customers to deposit and play on your site rather than jumping around different sites to maximise their bonuses.
Sites with reasonable ranges of bonuses draw in and keep more customers. Offer an appealing sign-up bonus and follow this up with second and third deposit bonuses to encourage new customers to return. Having a good range of regular and one-off promotions will keep players interested in your site as they will feel they have more chances of winning.
Loyalty point schemes are popular amongst players. These give players points every time they deposit and play on the site. These can then be converted into a bonus or real cash, depending on the site. Gamblers can be fickle and easily enticed by competitor offers. Looking after existing customers is vital if you want to retain them.
Have an effective digital marketing strategy
There's no point offering great promotions if nobody knows about them. To survive in the online gambling industry, you need a solid digital marketing strategy. This will help you continuously attract players to your site.
Email marketing is effective with existing customers. Encourage your customers to opt into email marketing to receive news of offers and promotions. Some gambling sites offer a bonus just for opting in, which ensures more subscribers.
Send out both exclusive and non-exclusive promotion offers to your customers regularly, as well as news of new and exciting games, events and tournaments. This will remind them about your brand and encourage them to visit the site more regularly. Text messages can also be used for this purpose.
To attract new customers, consider a paid advertising campaign. These are highly effective because you can target potential customers who are already gambling enthusiasts but may not have heard of your site. A fun and exciting ad, paired with an attractive sign-up bonus, will work wonders.
Add a blog to your website with plenty of quality, helpful content aimed at gambling enthusiasts. This will help to draw traffic to your site, spread brand awareness and create a positive impression amongst players.
Other factors to consider are a good SEO strategy to improve your search engine rankings and a social media campaign to raise brand awareness and promote your site. In essence, a multi-pronged approach to digital marketing will yield the best results.
Provide outstanding customer service
The standard of customer service from any business determines whether people remain loyal to the brand. Gambling sites are very competitive in this area these days as it is an essential factor amongst players.
Your customer service tools need to be fast and convenient. You must resolve issues quickly and effectively. This will not only encourages people to remain loyal but also ensure you benefit from good customer reviews. This is vital as, with so much competition, gambling enthusiasts tend to check sites' reviews before deciding whether to sign up.
Offer a 24/7 live chat feature and ensure you respond to any emails rapidly. Similarly, make sure you are processing withdrawals quickly and offering a wide range of payment methods.
Following these tips will help to ensure your gambling business survives in a competitive market. If you're new to the industry, check out your competitor's strategies to see what you can emulate or improve upon with your site. Further research in each of the areas mentioned will help you devise a solid plan for success.