BUSINESSES in the West London are joining a Leadership Development and Growth programme at Brunel Business School, London.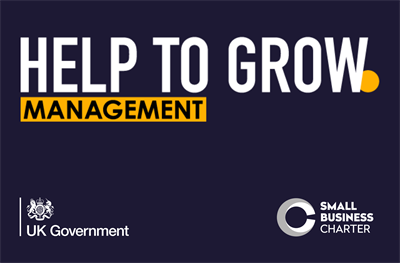 The Help to Grow: Management programme is designed to provide the management tools needed to help talented business leaders innovate and grow their business by capitalising on the opportunities (created from Coronavirus COVID-19).
Designed to participate alongside full-time work, modules cover:
Business strategy,

Innovation,

Leading a high-performance workplace,

Finance

And digital adoption.
By the end of the programme, business leaders will develop a tailored business growth plan to help lead them to take the business to its full potential with access to mentoring and an alumni network. New batches are being launched every month at Brunel University.
Visit https://www.brunel.ac.uk/business-school/brunel-for-business/help-to-grow-programme find out more.
Recommended by experts:
Prof. Jane Hendy, Dean of Brunel Business School, said:
"This course is a fantastic opportunity for any business. It's 90% funded by the government, there is also incredible 1-21 help through mentors and great networking opportunities through this programme."
Dr. Ainurul Rosli, Programme Director- Help to Grow at Brunel, said:
"Following the success of the Small Business Leadership programme - working with over 160 businesses across London - it's great to be able to continue to support the growth of small businesses in London."
Andy Sharma, Programme Facilitator, says,
"It's a great opportunity for business leaders to learn and to improve what you do. It is also about being part of the community, network, build resilience and developing potential – if you are in business and are looking to grow, this can help."
One of the participants, Cath Chilcott, Financial Controller at Beagle Media shared:
"The programme is fitting well around my workload, it is not too much that it is easy to fit in and the content applies well to the day to day running of the business. The key benefits have been making the time to analyse where we are now and where we want to go to in the future, making strategy a priority".
Another participant, Richard Pether, Director Rotech Machines Limited said:
"The fixed timings each week helps as you can plan around this. You have nothing to lose and everything to gain from this programme.."
The Rt Hon Kwasi Kwarteng MP, Secretary of State at Department of Business, Energy and Industrial Strategy said:
"There are entrepreneurs full of ideas and fizzing with energy and this is a great scheme and I strongly recommend that people sign up to it."
The 12-week programme is 90 per cent subsidised by the government as part of its Plan to drive growth and protect jobs and is aimed at senior leaders of small and medium businesses.
Watch the video
How to Apply:
Small to medium businesses employing between five and 250 staff members are eligible to apply. The business must have been in operation for at least one year and those applying must be a decision-maker, with at least one person reporting to them.
To express your interest, visit https://www.brunel.ac.uk/business-school/brunel-for-business/help-to-grow-programme
For more information please contact sunny.rana@brunel.ac.uk
Download the guide and get more information about the programme:
Read: Next article in PBLINK