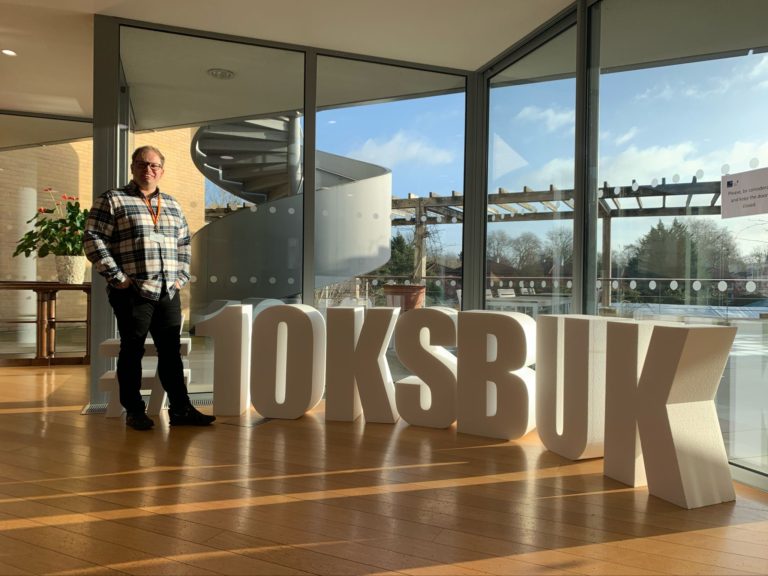 Founder and Managing Director Tomasz Dyl recently took part in the prestigious Goldman Sachs' 10K Small Businesses programme in the UK, delivered in partnership with the University of Oxford and Aston University. Read an exclusive interview between Tomasz and Vivienne Garnett-manager of the Goldman Sachs programme.
Interview between Vivienne Garnett, Recruitment & EDI Manager of Goldman Sachs 10,000 Small Businesses UK Programme, and Tomasz Dyl, Managing Director of GottaBe! Marketing.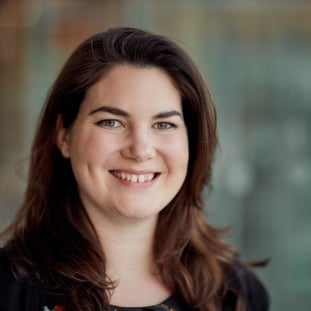 Tomasz recently completed Cohort 16 of the Goldman Sachs 10,000 Small Businesses UK Programme, designed to provide high-quality, practical education and business support to leaders of high-growth small businesses and social enterprises across the country. Working alongside the most senior decision-makers of 70 other established businesses, the cohort provided Tomasz with peer-to-peer support, a dedicated, highly experienced mentor, education, and insights from the UK's leading academics delivered by the University of Oxford. He now enters a robust, supportive, and engaging alumni network of over 2,000 other UK small businesses, which provides continued learning and networking opportunities.
Vivienne Garnett,
Recruitment & EDI Manager
of Goldman Sachs 10,000
Small Businesses UK Programme

I asked Tomasz about his recent experience being on the programme, and his answers speak for themselves:
What was the most important thing you learned on the programme?
The programme teaches you a lot – from defining the purpose of your business to identifying risks and how to become more financially resilient. You think you already know it, but you only discover that you need to brush up on your skills when you go through it. The most important thing for me was learning how to become a better leader. Having started the business when I was 17 and not really worked anywhere before that, I have never been able to learn from other leaders, so I developed my own style and skills, but I felt it needed improving, and thanks to the programme, I gained a lot of insights and skills that will help me to work on my style.

What did you enjoy most about the experience?
Meeting like-minded entrepreneurs who might not be in the same industry as you but have the same challenges. Additionally, they might have different solutions and ideas on how to solve things that can be transferable to my business too. I also enjoyed stepping away from the business for the 12 weeks to work on the business. Something I had never been able to do beforehand.
In what ways has your business changed since you began the programme?
Thanks to the programme, I have built a strong vision of what we need to achieve, by when and who is needed to help us achieve this. The business plan that I have developed as a result of the programme has given my team and me a solid baseline, and we have started working on the delivery of it.


What one piece of advice would you give to other SMEs who want to grow?
Review your processes of how you work and take some time away from the business to see it from a different perspective – your customer's perspective – and only then you will realise how much more there is to do. In other words, take advantage of the 10KSB programme, as this is precisely what you will get to do, but with tonnes of support from academics, business leaders and fellow entrepreneurs.
If you are interested in being part of one of our future cohorts, you can find more information about the eligibility criteria and programme content here. Applications are now open for Cohort 18, starting in February 2023, and the application form is here. The deadline is mid-September 2022.
What is Goldman Sachs' 10,000 Small Businesses programme?
"We help entrepreneurs create jobs and economic opportunity by providing access to education and business support." – Goldman Sachs 10,000 Small Businesses.
Goldman Sachs' 10,000 Small Businesses programme is designed for scalable businesses ready to grow. The programme aims to improve small businesses' overall running and productivity here in the UK to unlock their full potential. With around 60% of the UK workforce employed by small businesses, it is essential to help companies create more opportunities. With just shy of 2,000 graduates globally, the course has produced £2.4bn of revenue and has sustained more than 40,000 jobs.
Partnerships with Saïd Business School, University of Oxford and Aston University allow Goldman Sachs' 10KSB to deliver world-class business development education to eligible small businesses.
Just over 1,000 people have been a part of the course here in the UK, and the exclusive programme has a rigorous approval process. As one of few to be selected, Tomasz and the GottaBe! the team are incredibly grateful to have had this opportunity within such a prestigious programme, as the connections made during and following the course are invaluable.