The WBL's first face to face event was a roaring success, a perfect day spent in a company of enthusiastic, ambitious and beautiful women. Our only regret was that due to Covid-19 restrictions, we could not accommodate all of you that wanted to attend. But we are working on a solution and another event will be unveiled soon.
So how did 26 June 2021 go?
Firstly, the weather was really generous: mild wind chased away all the rainy clouds and offered us a beautiful day, full of sunshine.
We started our WBL Picnic with Pilates classes skilfully run by Aneta Kostrzewa from Enjoy Good Lifestyle. It was wonderful to do the exercises whilst watching the blue sky through the branches of the trees that offered us cool shade. Long grass offered us privacy and the training put us in an energetic state.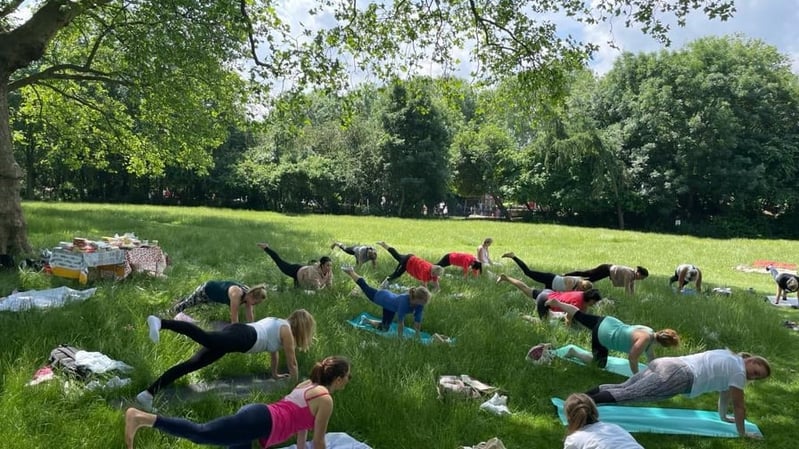 We then moved our mats and sat in a circle, in full sunshine, for a session on gratitude and importance of water run by Wioletta Dimondheart from Soul Experience with Wioletta Diamondheart who also carried out a kundalini yoga and meditation class which gave us a lot of joy.
An al fresco lunch followed. We nibbled on healthy snacks and fruit. Our attendees brought their favourites, but a real hit was a vegan version of salmon called Zalmon prepared by Sarah Harrison.
We could not stop chatting excited that we can finally meet in flesh. Our attendees had an opportunity to get to know each other, make friends, but also to present their businesses. Some were even luckier, winning prizes founded by GottaBe! Enjoy Good Lifestyle, Turpin Barker Armstrong and Soul Experience with Wioletta Diamondheart.
This was a truly amazing day filled with sunshine, laughter and joy. It energised us all and inspired to meet more and to collaborate on new wonderful topics!