One Money Mail Ltd T/As Sami Swoi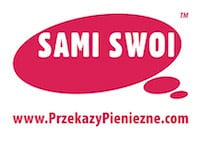 One Money Mail Ltd T/As Sami Swoi is the biggest Polish money transfer network in the UK. Over 14-years' experience in the market is the best guarantee of the qu
ality of services offered to over 250 000 satisfied customers. Sami Swoi provides complete security, a competitive GBP exchange rate, simplicity of access to services and a variety of options to send money to Poland.
Sami Swoi provides various types of transfers from Standard transfer in two working days, to Live transfer in 10 minutes. If your recipient does not have a bank account, we give you the opportunity to send money to the recipient's hands – transfer to the post office.
With Sami Swoi, transfers can be made through one of authorized points or branches throughout the UK, via our phone line service +44 (0) 207 099 2441, via the website www.przekazypieniezne.com or our latest distribution channel a Mobile Application – you can transfer money faster and easier than ever before.
Years of experience in providing financial services to individual customers has made us design solutions that also support businesses. Sami Swoi Premium is dedicated to the business sector – it helps your company to compete more effectively on the Polish and UK markets.

We live in interesting times. Thanks to the Internet, the world has come much closer together. We can freely talk to people from the other end of the globe in real-time and browse through offers of all companies in our vicinities. Because of this, everyone can now create a business that has the potential to reach everyone. However, it's easy to get lost in this freedom and the multitude of possibilities can simply render your business invisible.
With our help, you can always be visible.
Neadoo is a company that was built on solid foundations – knowledge, enthusiasm, and integrity. Each member of our team brings in something unique and we know it – it's by capitalising on that diversity that we can keep providing our clients with the best results.
What do we do?
We deal with Internet marketing – something we all have great experience in. Our main objective is to make sure that your company's website gets as high as it can in Google search results – we call this "positioning". In its current form, Internet marketing is mostly based on positioning and with our help, you can make sure that your company will be the first one your client will find by performing a Google search. Aside from positioning, we offer other services that will allow us to optimise your website's position in Google search results.
We are a Google Partner, which means we can have plenty of experience in PPC Campaigns. We can also help you with: Social Media Marketing, Marketing consultancy, SEO and UX analyses, Mobilising movement, Bing Microsoft SEO, Bing PPC Campaigns, Facebook Remarketing Campaigns, Twitter Campaigns.
If your company doesn't have a website yet, that's no problem for us – we can help you by creating one from scratch. Thanks to the vast experience of our graphic and web designers, we know exactly what a company website needs in order to attract clients.
Contact us today and we can tell you in detail how your company can benefit from our help. We can guarantee that with our help you will gain a great number of clients, thanks to which your business can continue to expand.
Don't be invisible. Trust Neadoo.
Carter Lemon Camerons LLP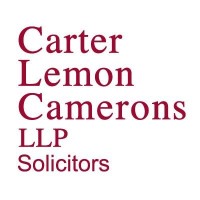 Carter Lemon Camerons LLP is a law firm situated in the heart of the City of London. We are committed to delivering the highest level of legal services. Our comprehensive expertise in a range of specialist areas includes: corporate, commercial, property, employment, litigation, wealth management and tax and immigration
We are known for approachability, pragmatism and effectiveness. We dedicate ourselves to working with our clients to achieve the outcomes they are looking for. We enjoy close and long-term relations with our clients in sectors including hospitality and leisure, social housing, healthcare, charities, banking and lending, property development and investment, transport companies, private clients.
City & Country Financial Services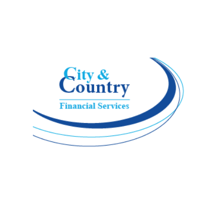 When it comes to making decisions about your financial arrangements, the most important consideration should be you, your needs and those of your family. For us, this is always our first concern.
We have made it our policy to fully understand your situation, to find out what your plans are and to discover what really matters to you. Only then can we ensure you get the kind of financial advice that will suit your requirements and circumstances, both now and in the future. Our website
The right product for you
We provide a full range of products including mortgages, protection, savings, investments and retirement planning, business protection and Will writing. We can also help with other areas of financial planning, as required. Being independent we offer whole of market access to lenders and other providers, so we work on your behalf and we're not in any way limited to particular companies. This means we can find you exactly the right product for your needs and provide you with a suitable solution.
Happy People Learning Centre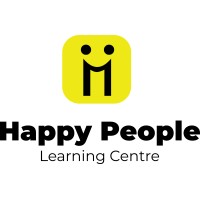 We are the only fully accredited UK training provider to offer online training, assessment and testing for GQA CSCS Labourer Cards and NVQs level 2-Level 7.
Online GQA Labourer CSCS Card
We offer UK's only online approved course and test for the GQA CSCS LABOURER CARD, a super-fast alternative for the Green CSCS Card.
After completing the online training and testing the following will be awarded:
The GQA CSCS Labourer Card is valid for 5 years.
The GQA Health and Safety in a Construction Environment Level 1 Award Certificate (Ofqual 4 credits).
The GQA CITB approved Health and Safety Test valid for 2 years. Any CSCS Card taken through GQA with us gives workers direct access to a Skilled GQA CSCS Card, no more CITB Health and Safety Tests are needed.
Precision Presentation is expert B2B storytellers.

We will write or read and edit your corporate publications (brochure, website, leaflet, etc).
We will represent your business when you need a stand-in for speeches, presentations or exhibitions.
Our reach extends across the UK, Europe and beyond, as much of our business can be conducted over the internet.
We have been providing services to Polish and British businesses of all sizes since 2012. Our satisfied customers include PBlink, CashMaster International, Fife Sports and Leisure Trust and many SMEs. Contact us.
Best foods-Food service

We supply a range of meat, frozen fruit and onions to the retail, manufacturing and food service sector throughout Europe from our BRC accredited production facilities.

Our technical team continually monitors and develops our factories to ensure that only the best quality products leave our manufacturing sites around Europe. Our partners all manufacture strictly in accordance with all UK and European Food Safety Standards, ensuring we 'Bring the Best to You.' More.