Schedule discovery call
Learn more about how PBLINK can help you grow in the UK
I look forward to meeting you
A supply of valuable business cards even in the virtual world is an essential ingredient to succeed, whatever your plans and whatever stage you are at.
We set up PBLINK in 2013 to support the Polish business community in Scotland. I soon realised the massive potential of diverse entrepreneurs across Britain and scaled Scotland's business to London.
Now we work with over 3k firms, members, partners, government and non-government organisations to help get connected.
At the short introduction video call via Zoom, I'd like to identify whether our network of business contacts could help you to grow your business in the UK and globally.

Please look at my calendar below or use the chat function to find the best time for a short video call.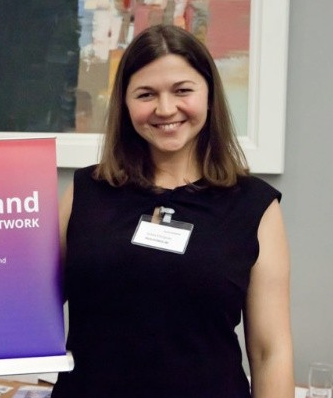 Anna Drogon
Head of Membership
PBLINK business network operations create significant Polish-British business connections that lead to new business opportunities, making an appreciable impact for all of our partners & members.
What's the best time to call you ?
What is Introduction Call?

I am a Networker and Business Connector, so I'd like to understand your Networking Goals, what type of business connections are you looking for, etc.

I will then be able to look at our database of 3k contacts to try 'fish' for best contacts for you.

How long will the call last?

You can choose a time slot for our chat: 15 or 30 minutes.

We use Zoom Software for video communications. You will receive a confirmation email along with Zoom Link. Please make sure that you have Zoom Software installed on your device.

What is PBLINK?

PBLINK (Polish Business Link) is a membership organisation and B2B blog. Our patron is the British Polish Chamber of Commerce (BPCC). Our aim is to facilitate business-to-business connections, help your company raise its profile, develop its valuable contact network and gain new contracts.

We host tailored networking events & business mixers across the UK and online to help Polish & other diverse business communities to grow in domestic and global markets. Our business-focused network and events attract business owners, directors and SMEs from a rich mix of business sectors including Construction, IT & Trade.